Jean Caragher is an award-winning, recognized industry expert with 23 years accounting marketing experience.  Known as a knowledgeable, experienced, and tenacious marketing consultant to CPA firms Jean uses a practical, relationship-based approach to help CPAs achieve marketing success.  Her approach is based upon her experiences as a CPA firm marketing director, a CPA association executive director, and her 12 years of consulting experience since forming Capstone Marketing. Jean blogs at What I've Learned So Far.
Capstone Marketing provides a variety of services including:
Brand SurgerySM
Marketing Audits, Planning and Implementation
Retreat Facilitation
Training
Marketing Director Recruiting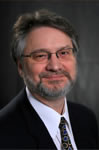 Rick Telberg is the tax and accounting profession's leading researcher, analyst and commentator. As an industry executive, he has played leadership roles in such diverse media and commercial ventures as Accounting Today, WebCPA, SmartPros, CPA2Biz and the AICPA.
As president and chief executive of Bay Street Group LLC, he provides actionable information, strategic insight, and results-driven solutions to the professional tax, accounting and finance communities -- and the vendors who serve them.
BSG services include:
Custom research and competitive intelligence
New business development and strategy
Channel marketing guidance
Leadership retreats and strategy sessions
Keynote presentations and on-site consultation
Visit CPA Trendlines, for the latest research and analysis from Bay Street Group.